Schools Need Insight Not More Data and Information
It is an inarguable fact that the marketing department within a school is time-poor.
The role continues to expand, yet the team supporting the function has not grown to the same extent. This means marketers have a choice; to work longer or get smarter (assuming expanding the team isn't going to happen).
Some technology has seemingly added to the problem, exposing schools to endless dashboards, additional data channels and the promise of meaningful analytics. Yet, all schools are getting is more data - more time required to make sense of it.
To solve the problem, we need to understand that data. Information and insights are not synonyms. Instead, they should be viewed separately, as part of a hierarchical pyramid – with data as the foundation, information as the middle layer and insights at the summit.

THE PYRAMID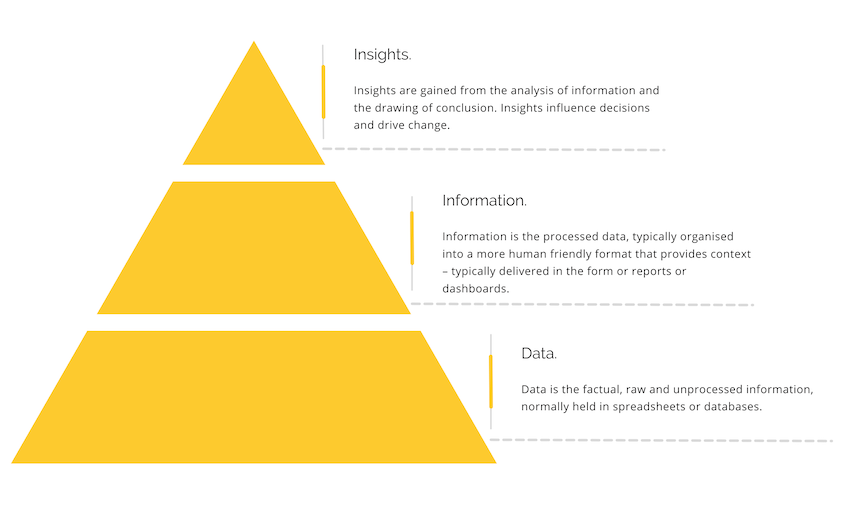 Our philosophy, or maybe it's just a common-sense approach, is that it is our job (or that of our platform AMAIS ™) to turn the data into information and then the information into Insight, so you don't have to spend the time doing either.
Through the clever use of Artificial Intelligence (AI), as well as the analysis of our data scientists, we provide the schools that work with us with unique, data-driven and informed insights that;
Provide a whole context and rationale to the build of your new website that you will have never before considered.
Help your website evolve post-launch; by providing meaningful and actionable ways in which new and existing digital experiences can be better delivered.
If you would like to learn more about Ubiq's approach to Insights and the AMAIS™ platform please get in touch.