How To Successfully Collect And Use School Testimonials
AUG 08 2020
Should You Be Asking for School Testimonials Right Now? Absolutely!
Testimonials are an important aspect of marketing, providing a level of credibility and social trust that a school just can't buy no matter how big their advertising budget is. Just because we're in the middle of a pandemic doesn't mean that you can't be still be gathering those valuable pieces of content marketing. In fact, from what I'm hearing many parents are thrilled with how quickly their school transitioned to online learning and the level of support they're providing their children. Now very well may be one of the best times for your school to ask for testimonials.
Identify the 'Right' Parents
When proactively seeking testimonials you'll first want to identify the best parents to reach out to. Your teaching staff are going to be a fantastic resource as they will have first-hand interaction with both pupils and parents and should be able to quickly identify those most likely to give a good review. Ask them which parents have seen the most improvement in their child? Which has voiced their gratitude on a Zoom call? Which students are the most outgoing and engaging on camera?
Another great resource for finding those advocate parents is your social media. Who are the parents that are actively engaging with your posts and leaving positive comments? Which tend to share photos or videos of their child flourishing in school, or at this time, at home with their online learning? Make a list of parents you want to reach out to.
Gather Your Testimonials
There are several different ways to gather your testimonials, each having their own place and appealing to different audiences. Why not implement them all?
Google My Business and Facebook
Online reviews go a long way to adding trust to your school both from a parent perspective but also from an SEO (search engine optimisation) perspective. The two main places that offer the biggest exposure and SEO impact are Google My Business and Facebook.
If you're looking to be proactive (and you should be), you can share direct links to each of those platforms with your target parents (I use a bitly link for collecting GMB reviews: https://bit.ly/VMTestimonial). Remember both platforms automatically publish reviews so be sure you feel comfortable with who you direct there. As with any feedback, you may have the odd negative review. But don't let this stop you from using these platforms as people tend to overlook comments that are out of line with the rest of the reviews. The best way to deal with a negative review? Get MORE positive ones! Worst-case scenario, you flag the comment as inappropriate with Google or Facebook.

Your School Website
Another option for gathering online testimonials is via your school website. If you have a WordPress based site (which many are these days) you can use a form or plugin to collect testimonials right on your website. You then have the option of downloading reviews or having them published directly to your website, but most likely you'll want to review them first. If you don't have the option to add plugins to your CMS, ask your web designer to recommend and install one for you. I personally collect the majority of my testimonials via Google My Business and then upload them to my website via a plugin called Testimonial Pro.
Email and/or School Newsletter
A direct email for those targeted parents works best when you provide options on how they can submit their review along with a time-frame. If you want to widen your testimonial pool you could include a request in your school newsletter, asking parents to provide feedback. The key to getting positive feedback is in the questions you ask. i.e. Why would you recommend our school to a friend? What aspect of remote learning has your child enjoyed the most? You could even encourage families to create a video as a family project – the 5 things they love about your school??
Look back on emails as well. Who hasn't received a lovely little soundbite from a parent? Reach out and ask if you can use it as a testimonial? One or two lines is all you need!
Online Surveys
Digital surveys are great for getting a wider understanding of your parents and they can also be a fantastic way to gather positive feedback and testimonials. With a survey it's best to use close-ended questions in order to do a proper comparison – i.e. 85% of parents say our 'family feel' is what they love most about our school. You can even include a dedicated area for a testimonial. Now may not be the right time for a survey at your school, but when it is, TypeForm is a brilliant online tool that allows you to add video, gifs, and images, resulting in a much more engaged audience with higher response rates. And they're actually fun to create!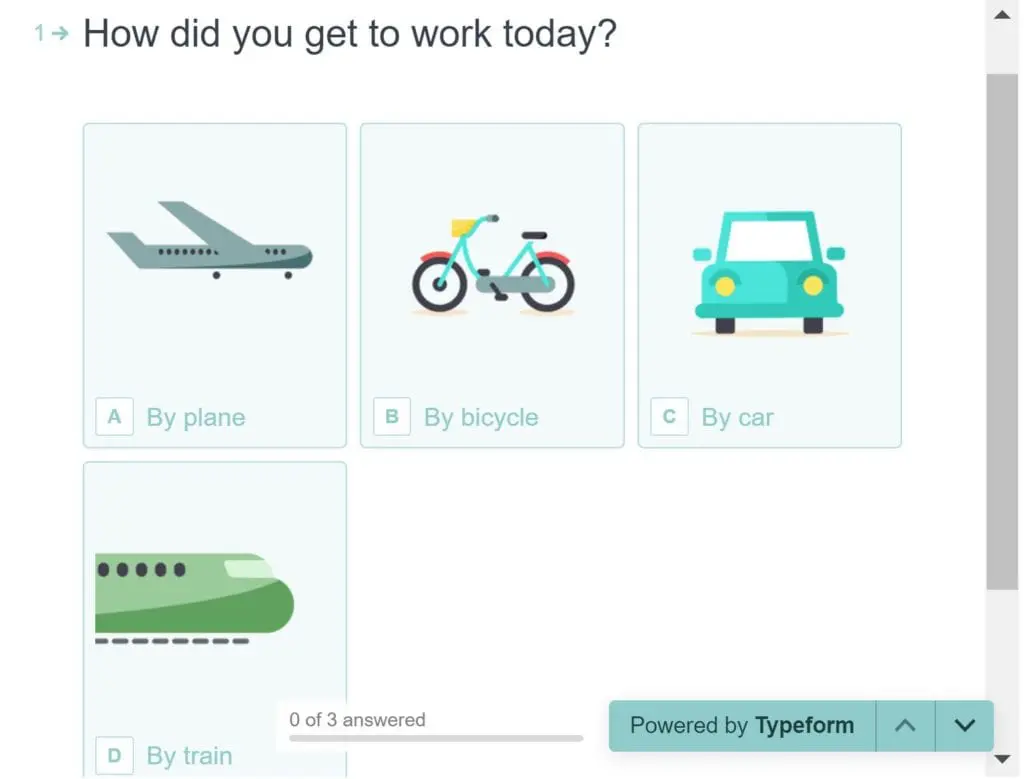 Remember wherever you gather your testimonials from, be sure to get written permission to use it on your website, social media, and other marketing material such as your school prospectus. Including a link to existing testimonials can be helpful as well for those that are having writer's block!
Testimonial Format
When it comes to testimonials remember you don't have to stick to a written format. Often it's quicker for a parent to create a short video directly from their phone. In fact, this can be the best way to gather a testimonial as the video content can be shared in written format as well.
To encourage parents to create their own video testimonials it helps if you provide some tips and guidance, from lighting to layout (horizontal vs vertical), to length (it can be as short as 15-30 seconds!). What you really want to stress to parents though, is what matters more than having a 'polished' video is the authenticity of their words. Encourage them to have fun and be themselves. Worst case scenario you edit the video a bit, adding images in the places where the quality is too poor to share. My old standby Filmora works wonders for situations like this.
Spreading the Love
When you do receive your testimonials – either submitted via GMB, Facebook, your school website, or directly through an email or survey – you'll want to make it easy to spread the love quickly and to all the right places. Some tips to make the most of your good news:
have a template ready to quickly share testimonials across your social channels. A clean, branded format will help to reinforce your school name.

Canva

of course is perfect for adding that branded touch
create a page or section of your website that will allow you to quickly add your testimonials. If you don't have any reviews yet create the draft page anyway to publish it when your testimonials do come in. Again, if you're using WordPress, there are all kinds of plugins that make this easy from a design standpoint. Ask your web designer to install one in your CMS if you don't have the capability yourself
why not create a special signature that includes testimonials for responding to admissions enquiries?
don't forget to include testimonials on your digital advertising campaign landing page as well. Give them a reason to reach out
testimonials are perfect on your Fees page as well. Quantify the value of an education at your school. Ideally, you'll want to pepper your website with parent or pupils' testimonials here and there. Check your Google Analytics for your top Exit pages and add your testimonials!
increase your impact by creating a slideshow video of all your testimonials. Canva and even PowerPoint can be used to do this quickly. Branded nicely, you may even want to use the video in your advertising!
lastly, if it is a written testimonial that you receive, minor editing is absolutely acceptable to correct typos or grammar as long as you're not changing the essence of what your parent or pupil is saying
Check out the amazing 'Collection of Thanks' created by Hayley O'Shea of Talbot Heath School, shared across their social media channels! "I did it as a gesture for all our staff who don't always get to see the appreciation of their massive efforts, but it turned into a nice little marketing piece too."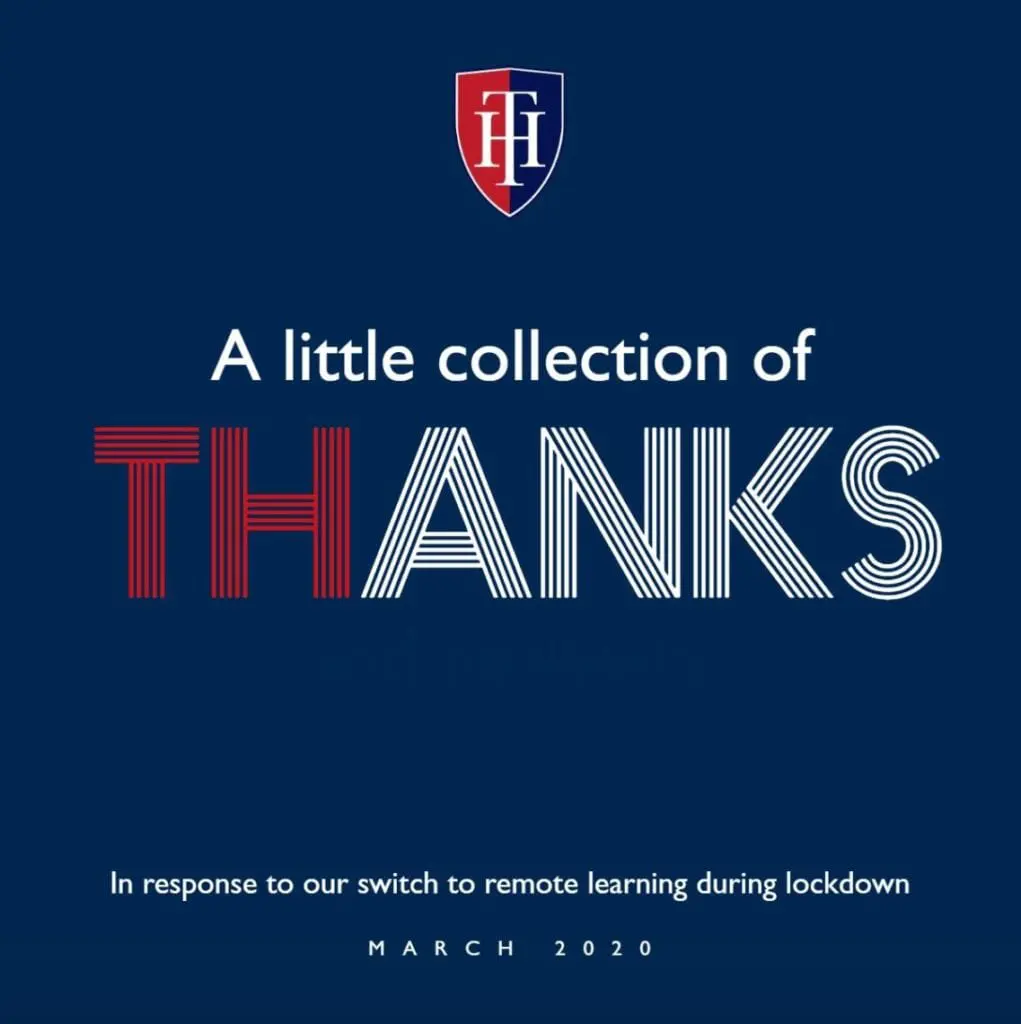 Time to get out there and start gathering your brilliant feedback!